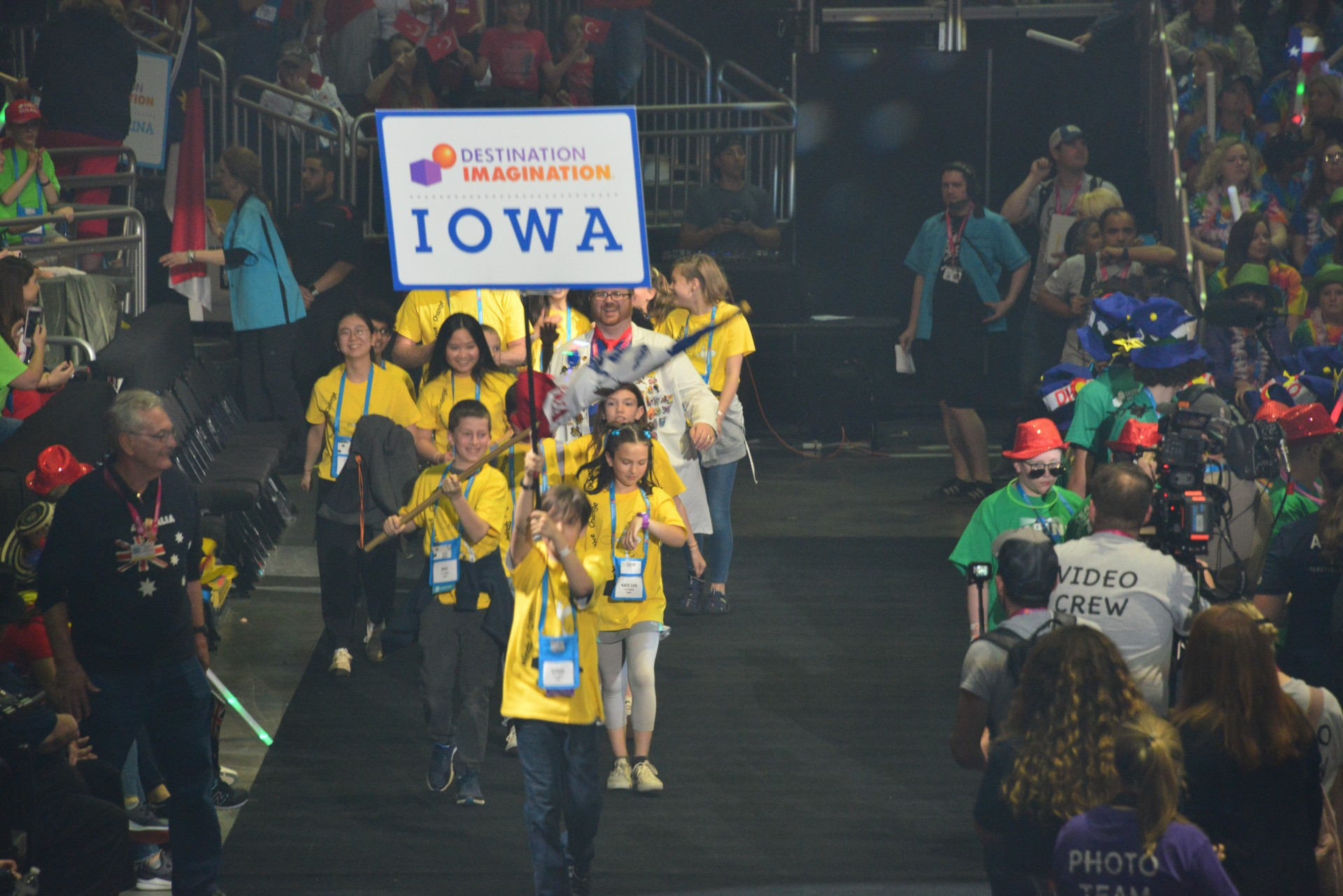 We are Innovators
Iowa's Destination Imagination Affiliate works to provide Destination Imagination to the students of Iowa. At Destination Imagination (DI), we understand that it can be
challenging to engage children in their education. We believe that when an educational experience is fun and hands-on, students are empowered to take their learning to the next level and are excited to do so. That's why Destination Imagination is committed to providing a supportive environment where student participants
develop skills that will enrich their lives for years to come.

Destination Imagination is an educational nonprofit that prepares children for a future that is rapidly evolving. DI does this through a project-based learning experience that applies the creative process across seven different Challenge types—Technical, Scientific, Engineering, Fine Arts, Improvisational, Service Learning and Early Learning—allowing pre-K through university level students to acquire and practice the skills needed to thrive in
school, future careers, and beyond.
Start your creative journey here
Welcome to iowa destination imagination